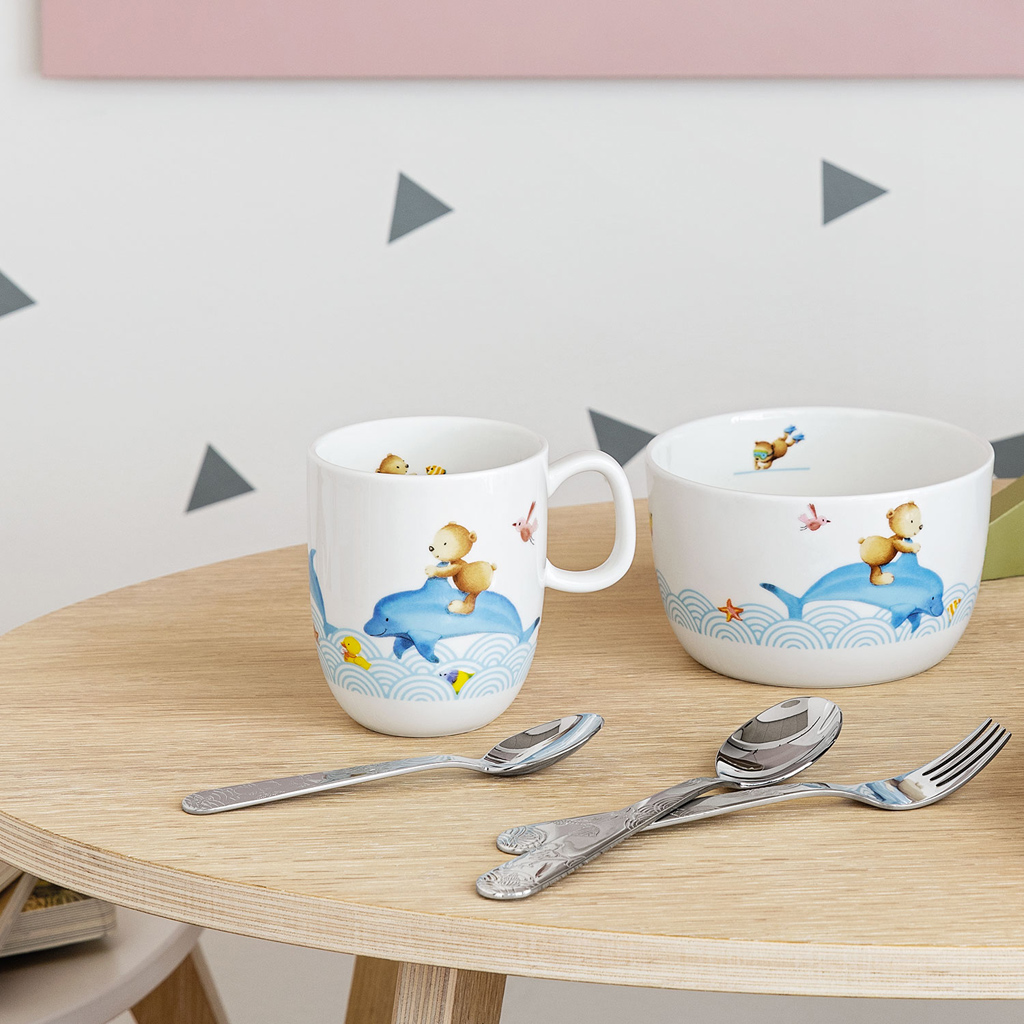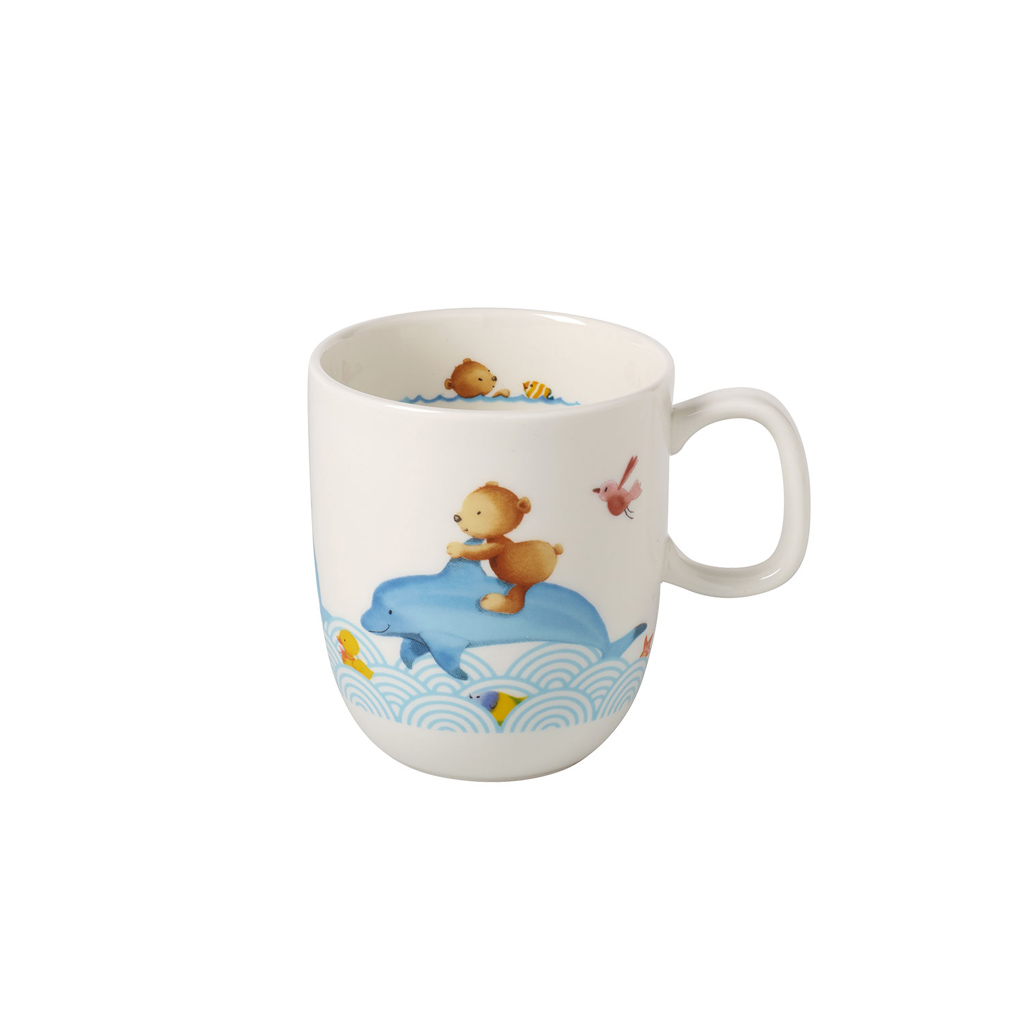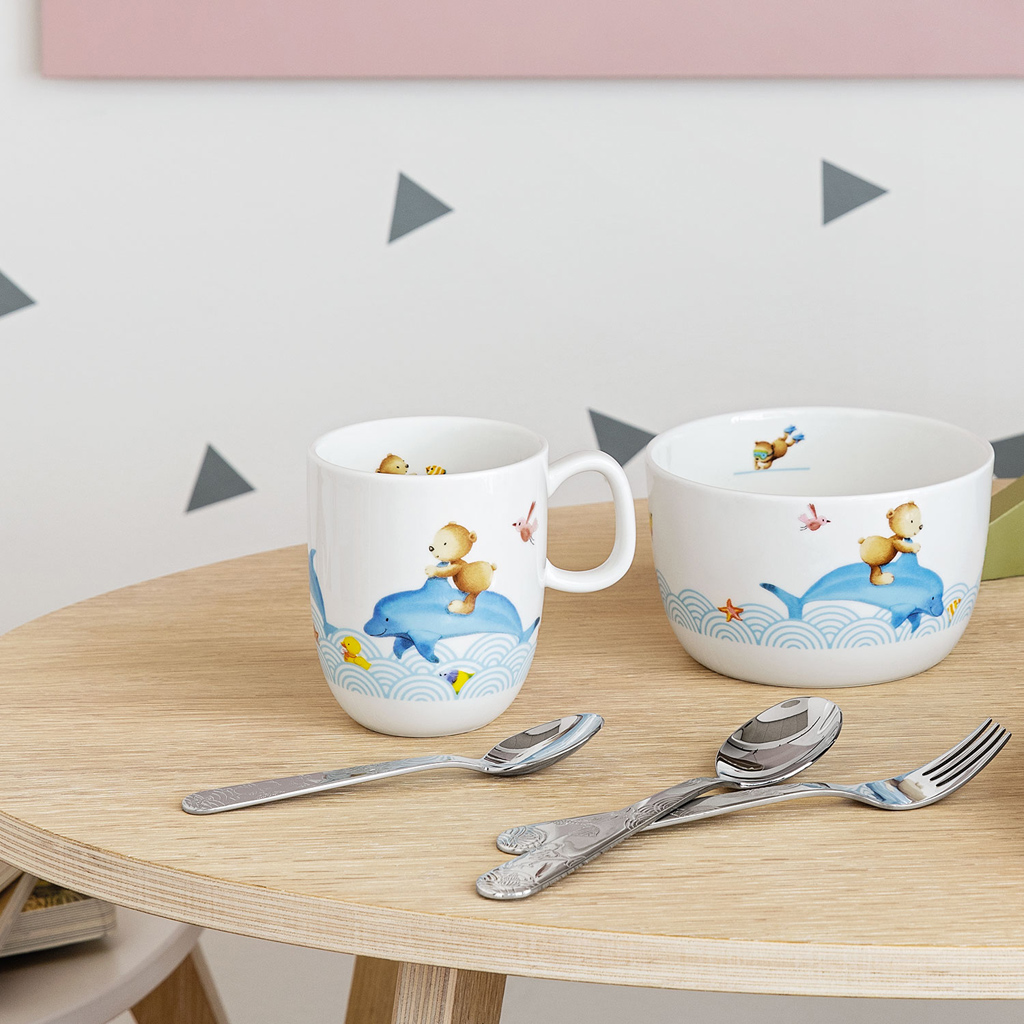 Children mug with 1 handle large

Brand: Villeroy & Boch
Article No: 1486644887
Get 36 By Best Points
The Happy as a Bear collection stands for very robust and colourful children's crockery. Villeroy & Boch has been making high-quality porcelain since 1748.
Cocoa or tea from this robust children's mug tastes twice as good. For children aged 3 and over. Should it break within 2 years of purchase, we will replace it for free. Made from high-quality Premium Porcelain and suitable for the dishwasher and microwave.
You too can turn your meal into a little adventure with Villeroy & Boch.
Width: 21 cm
Height: 10 cm
Length: 30 cm
Color: Beige
Material: Premium Porcelain
Villeroy&Boch
Founded 275 years ago in the heart of Europe, Villeroy & Boch is a globally respected
brand with a rich tradition. Villeroy & Boch products embody classical elegance and
reflect the beauty of both nature and urban design. While much has changed since the
Baroque era, when the company was founded, Villeroy & Boch's longevity and
successful business record are a testament to its unerring ability to anticipate trends
and stay relevan and "modern" with changing consumer needs.
It was in 1748, when François Boch and his three sons began manufacturing ceramic
tableware and decorative art objects. In 1836, Jean-François Boch merged with the
successful stoneware manufacturer Nicolas Villeroy to form Villeroy & Boch.
Since then, the products from the house Villeroy & Boch stand for values ​​such as
tradition, innovation, and quality. The origin of Villeroy & Boch lies in the production of
ceramics and porcelain. The long experience with this material is reflected in the high-quality
harness collections, which impress with their beauty and functionality at the
same time. Selected series are made from premium bone porcelain, arguably the
noblest of all-porcelain types: this fine, cream-white material delights with its
exceptionally brilliant shine and high impact and edge resistance.
Villeroy & Boch crystal is handmade, that has high potassium oxide content, which
gives the crystal clarity and brilliant shine.
Villeroy & Boch stainless steel is 18/10. Contains 18% chromium and 10% nickel.
Chromium protects stainless steel from rust caused by the acidity of many foods while
nickel prevents corrosion and gives the surface a permanent shine.
"BY BEST GROUP" CLIENT CARD
What is the "By Best Group" card
It is a program that allows you to earn points with your purchases in our 4 stores and spend them in each of them through a single card. The "By Best Group" card is used only in the chain of stores of the company "By Best Duty Free". Through the "By Best Group" card you get discounts, gifts, promotions and activities dedicated only to you in the stores: SWAROVSKI, SWATCH, BLUKIDS, VILLEROY & BOCH.
How the "By Best Group" card works
The "By Best Group" card is not transferable to other persons not declared on the membership form.
How to use the "By Best Group" card
Present the "By Best Group" card every time you make a purchase in partner stores.
Collect points in each of these purchases starting from 100 ALL. For every 100 ALL spent you will earn 1 point. Accumulated points will be displayed on the purchase invoice.
Become part of the benefit clubs starting from 150 points. For every 150, 250, 500, and up to 1,000 points, you have the right to request a voucher at the box office, with which you will benefit, discounts or gifts.
In case you forget to use the card in your purchases, the points can not be passed to you manually from the cashier to the card. The card is mandatory to use both in the purchase and in the download of points. Without the present card no action can be performed at the checkout.
In cases where the system may be offline you do not lose any points. They will be transferred to the card the moment the connection is made. The same thing happens when you want to download your points while the system is offline. You will be able to take advantage of the coupon in a second and use it in your purchases.
The "By Best Group" card is not and is not valid as a credit card. It can not be used for monetary transactions, but only to accumulate points and gain the privileges set for the members of the scheme.