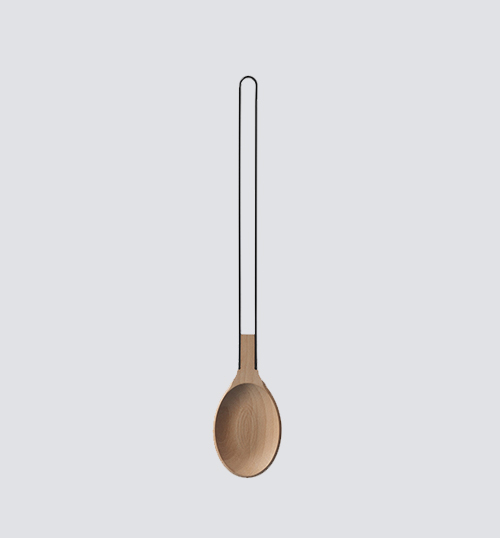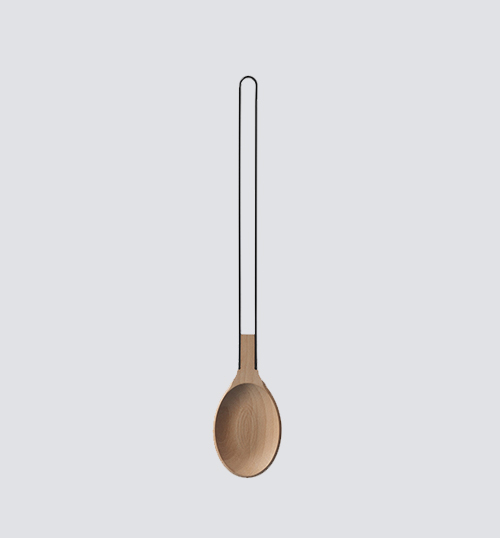 FILING beech tree wood spoon with black painted metal handle
FILING beech tree wood spoon with black painted metal handle

Brand: Mopita
Article No: FILCXXMO101
Get 21 By Best Points
Beech wood and painted metal. The Filing line has made our dream objective. A persuasive expression to describe what did not exist before. And with such lightness we have given life to our passion. Here our spirit has transcended matter, and art has made our desire tangible. Whatever material is made can only shine in your universe.
Color: light brown and black
Material: beech tree wood
Size: 36 cm
Mopita
Mopita is an Italian company specialized in the production and marketing of
kitchen and table items. All this thanks to creativity, flexibility, and innovation.
Making kitchen products with an original design, resistant and of quality, requires
great professionalism, not only of a technical nature but also of an artistic
one. For us, the good Italian aesthetic taste, creative and functional intuitions,
attention to detail, and selection of materials are crucial elements to satisfy our
customers. We are aware that we have the great responsibility of being able to
enter the kitchens of the world, so we do it with high-quality products that do not
release contamination and do not cause alterations in food. The goal is to give
kitchen lovers products with a high aesthetic profile and undisputed efficiency,
without ever neglecting the importance of environmental sustainability that we
pursue with determination.
Our goal is to create a brand where beauty is an accessible value. Mopita offers
you the tools, you take care of the taste.
Mission
1. Offer a wide range of quality products at fair prices.
2. Design, develop and produce kitchen utensils, with an original design, using
high-quality materials that do not release contamination or cause alterations.
3. Making products that respect the environment through technologies that
optimize energy consumption.
4. Promote the know-how of Mopita worldwide, built up over thirty years of
experience in the sector.
5. Support the process of revaluation of Italian artisanal and industrial production
which over the years has led Made in Italy to excel in commercial competition.
"BY BEST GROUP" CLIENT CARD
What is the "By Best Group" card
It is a program that allows you to earn points with your purchases in our 4 stores and spend them in each of them through a single card. The "By Best Group" card is used only in the chain of stores of the company "By Best Duty Free". Through the "By Best Group" card you get discounts, gifts, promotions and activities dedicated only to you in the stores: SWAROVSKI, SWATCH, BLUKIDS, VILLEROY & BOCH.
How the "By Best Group" card works
The "By Best Group" card is not transferable to other persons not declared on the membership form.
How to use the "By Best Group" card
Present the "By Best Group" card every time you make a purchase in partner stores.
Collect points in each of these purchases starting from 100 ALL. For every 100 ALL spent you will earn 1 point. Accumulated points will be displayed on the purchase invoice.
Become part of the benefit clubs starting from 150 points. For every 150, 250, 500, and up to 1,000 points, you have the right to request a voucher at the box office, with which you will benefit, discounts or gifts.
In case you forget to use the card in your purchases, the points can not be passed to you manually from the cashier to the card. The card is mandatory to use both in the purchase and in the download of points. Without the present card no action can be performed at the checkout.
In cases where the system may be offline you do not lose any points. They will be transferred to the card the moment the connection is made. The same thing happens when you want to download your points while the system is offline. You will be able to take advantage of the coupon in a second and use it in your purchases.
The "By Best Group" card is not and is not valid as a credit card. It can not be used for monetary transactions, but only to accumulate points and gain the privileges set for the members of the scheme.